FEM on Kaggle¶


Description¶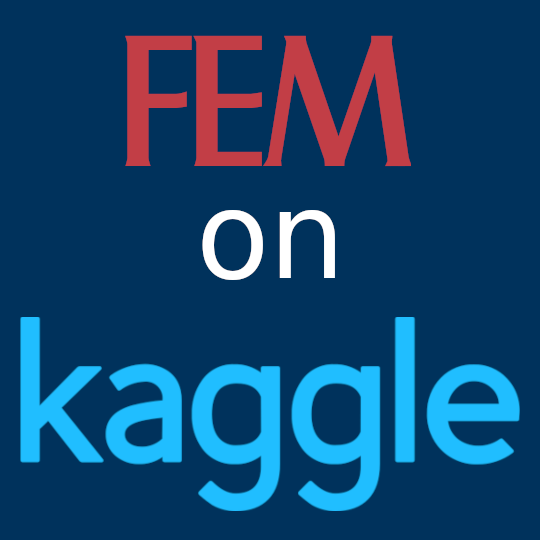 FEM on Kaggle is a collection of packages that allows to easily install several finite element libraries on Kaggle. Currently supported libraries are FEniCS, FEniCSx, firedrake and ngsolve. Mesh generation via gmsh is also supported.
FEM on Kaggle is a spin-off of FEM on Colab.
Learn more about FEM on Kaggle¶
License¶
FEM on Kaggle is freely available under the MIT license.